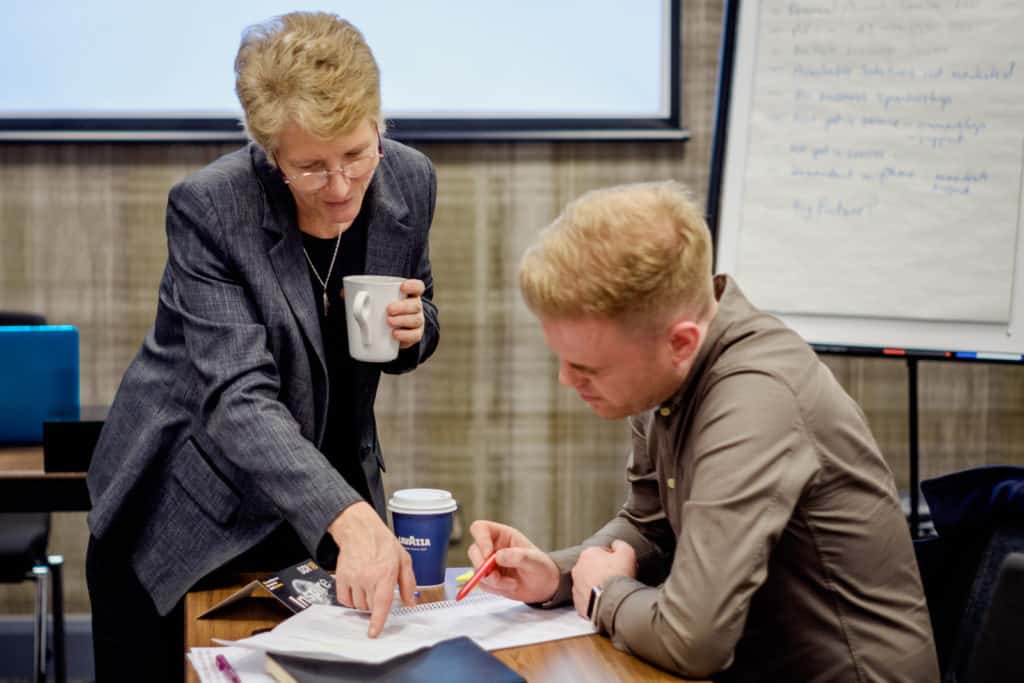 By Lynne Nash, SDI Trainer, Auditor and Consultant
I have been in the IT support industry since the early days of help desks. There were no best practice models and frameworks and no dedicated tools and technologies, we were pretty much making things up as we went along and finding out what worked through trial and error. In fact, SDI itself originates from that very time. Analysts working in service desk and support roles now are fortunate to be working in a mature industry where we know what works, it's just a case of selecting the most appropriate model for the organisation. No more trial and error!
The SDI Best Practice Standards for Service Desk Professionals
Establishing standards for professionalism in customer service and support is the foundation of any successful support operation, giving all those involved a shared language and perception of what goes into creating an excellent customer experience.
SDI, working with members and industry practitioners, have established global best practice standards for service desk analysts (SDA), service desk managers (SDM) and for service and support operations as a whole through the Service Desk Certification (SDC) programme.
From my experience as both a service desk trainer and auditor, there is often a focus on technical skills for service desk analyst with soft skills, especially communications skills, almost taken for granted these days.
Customer service is often seen as something you just have to tell people to do better. But if customer service, excellent communications and effective team work are competencies of the role, how do you ensure the competencies are met? What do they look like, sound like, feel like? How do you ensure everyone perceives it the same way and that all staff are objectively measured for compliance? How do you ensure analysts understand the impact of their role on end-to end service provision?
The SDI Service Desk Analyst (SDA) Professional Standard defines what 'good' looks like in the non-technical competencies of the support role and provides analysts with practical guidance on dealing effectively with people, often in challenging circumstances.
Aligned with ITIL4, it complements most service management frameworks and support models while focusing on building relationships to ensure customer needs are met within agreed service levels. Existing codes of practice can be reviewed against the standard for wider industry alignment.
The SDA Professional Standard can also be used as the basis for an industry aligned quality assurance program. When setting any kind of benchmark, it is critical to ensure the standards to be achieved are fully understood.
What is SDI's Service Desk Analyst Course?
This three-day Service Desk Analyst course accompanies the SDA Professional Standard and is designed to equip analysts with the skills and knowledge essential to delivering an excellent customer support experience.
The course not only provides analysts with an in-depth knowledge of the SDA Professional Standard, it also ensures they understand the purpose behind each element of the standard and how these can be put into practice.
Throughout the course, trainers draw on analysts' experience to illustrate the principles, using self-reflection exercises, group discussions and practical activities. Less experienced analysts gain an understanding of customers' needs and motivations, how they can influence the behaviour of others and an introduction to key service management processes. Experienced analysts get the chance to analyse what has often become second nature. In doing so they may identify opportunities to correct bad habits, actively contribute to service improvement initiatives or simply apply their skills more consciously to improve their results.
Some attendees have told me that the SDA course completely changed the way they thought about their role, even their career, and gave them the confidence to champion best practice within their organisation.
For service desk managers, ensuring their analysts attend this course is likely to support organisational values that focus on building strong relationships, working collaboratively, taking the initiative, problem solving, continuous improvement, customer service, quality and positive outcomes.
It will certainly support the soft-skills elements of most service desk skills and competency matrices.
It can easily be integrated into the induction and training programme for all new support staff, ensuring a consistent foundation for staff development and ongoing quality assurance.
Gaining The Service Desk Analyst Qualification
Having completed the course, analysts can sit an exam to achieve a globally recognised professional qualification. The exam consists of 60 multiple choice questions designed to test the analyst's knowledge of the SDA best practice standard. Managers may consider using the exam as:
one measure of success for completion of probation

a pre-requisite for career progression

a component of a formal or informal reward and recognition scheme
Delivery models
Just as best practice standards have to be relevant to all types of organisations, so do the delivery models for the course that teaches them.
The SDA course is structured in such a way that it works well in both physical and virtual classroom environments. The exercises used may vary depending on the environment, but the principles are taught just as effectively. However, there are specific benefits to each type of delivery.
Public Courses
Public courses are often the preferred option for organisations that can only release one or two analysts at a time or don't take on new staff frequently. Attending a public course provides analysts with experience in representing their organisation externally and offers the opportunity to start building their professional network. It also broadens their perspective of the industry with those in the public sector gaining a different perspective from analysts in the private sector, and vice versa.
In-House Courses
For organisations with larger teams, in-house delivery may be more cost effective and offers an opportunity for team building and strengthening internal relationships. While the content of the courses can't be changed, delivery can be tailored to include organisation specific messaging and values, analyse working practices against the SDA standard, and address specific challenges.
The audience for in-house courses can be expanded to include staff from the wider support community, establishing best practice in the end-to-end support operation.
It is common for in-house courses to include staff from the first and second line staff, procurement and systems access team members, and sometimes third line or specialist technical support staff. Some universities put library staff through the same training as service desk analysts, since they are an extension of the support operation.
Virtual Courses
Virtual delivery can be public or in-house and has obvious cost efficiencies. It can be a better option for analysts unable to travel. Virtual courses also offer opportunities for more global inclusion. Building relationships in virtual service desks can be particularly challenging. Attending an in-house virtual course with colleagues from other locations can help to break down barriers, build stronger relationships and give everyone a common language for customer service and support.
Hybrid Courses
We are occasionally asked if hybrid physical-virtual classes are possible. From a teaching perspective, mixing environments is not recommended. However, with reliable video conferencing, it is possible to accommodate remote attendees in a classroom-based course for in house delivery.
About The Author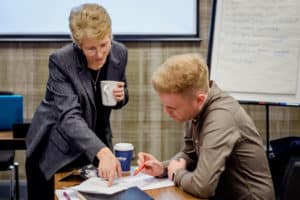 Lynne Nash, SDI Associate, Service Desk Certification Auditor and Service Desk Education Specialist, is a customer service and service desk professional with a wide range of experience gained within IT and its associated industries. Involved with Help Desks and Service Desks since the mid 1980s, she has operational management, project and training experience from blue chip companies such as ICL (now Fujitsu) and BBC World Service.
---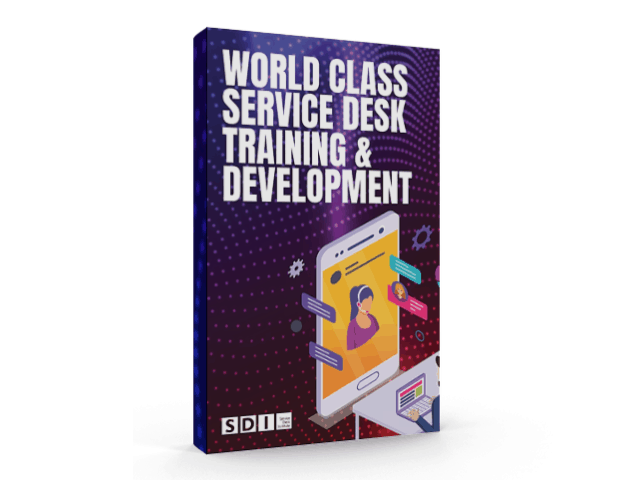 Make sure your team kicks off 2020 full of motivation and inspiration to continue delivering an outstanding service!