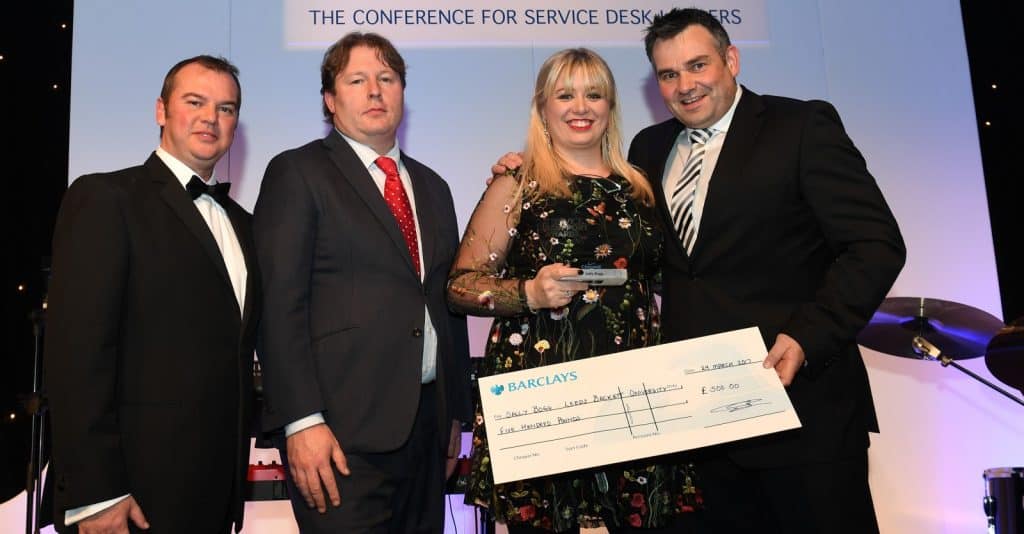 Sally Bogg, winner of Business Role Model of the Year in the 2018 Women in IT Awards, offers her insights on breaking the cycle of ITSM tool frustration. Head of end-user services at Leeds Beckett University, Sally is Chair of the  UCISA's Support Services Group and holds the award for Inspirational Leader 2017 and was on the judging panel for this year's SDI Awards. Sally presented her session 'It's Not Me It's You!' at SDI18…
Do you love or hate your ITSM tool?
It's not me – it's you? From conversations with other UCISA members and colleagues across the HE and FE education sectors, there seems to be a great deal of dissatisfaction with our IT Service Management tools. Is that just because ITSM tools tend to be pricey so our expectations of what they will deliver are sky high? Or is it that we're simply failing to fully leverage the significant investment we make in them?
My take is that they are often purchased as an unrealistic silver bullet and seen as a catch-all solution for implementing ITIL-related processes and creating a service culture. The problem as I see it is that a tool is still just a tool. It can't change embedded behaviours or culture and it can't fix broken support processes. And because of that, we often get stuck in a non-productive cycle. We buy a new tool, go through the pain of implementation and then walk away with very little investment in development. A year or two down the line, we're frustrated and disappointed that it has failed to meet our needs. What does it seem we typically do? We start thinking about buying a new one.
Some organisations have got dedicated development resource for their ITSM tool. But many don't. Is it any wonder that they are not meeting our requirements and delivering return on investment?
It seems time for a new approach. Time to get the most from the ITSM products we're using by working more closely with vendors and suppliers. Most ITSM tools have very similar functionality so my advice is to find a vendor that you want to work with — someone you can build and develop a long-term strategic partnership with.
Start by spending lots of time mapping the processes and understanding where the tool can be best used and, if possible, where activities and tasks can be automated, for example password resets. I know starting with the processes rather than the product isn't very IT. But while we may want to get our hands on the system as soon as we can, I think first deciding how, where and why we can maximise its use is a prerequisite for ending the cycle of ITSM fatigue.
For example, trying to retrofit and tack on reporting after implementation can be a costly, time-consuming mistake that may require a complete redesign — easily avoided if you think about what reports you want early on in your process-mapping. And remember that success usually is about people, not things. Spending time and investing in training will result in the tool being used cohesively and consistently.
Finally, look ahead and keep that forward momentum. Implementing a continual service improvement roadmap for your ITSM tool means development activities can be recorded, developed, prioritised and implemented.
Key take-outs:
Develop a strategic relationship with your ITSM tool supplier
Start by considering processes, not products
Look ahead. Invest time into a continual service improvement roadmap for your ITSM tool
About the Author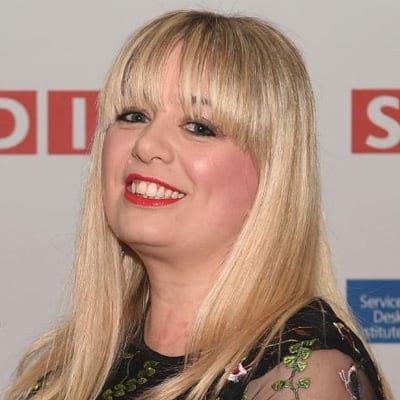 Sally is a tea drinking, shoe loving, northern lass with a keen interest in Service Desk, Customer Service Excellence and Higher Education. Motivated, adaptable and flexible, Sally is a true ITSM Professional with a long history of providing high quality user support services.
Sally is a strong leader that brings enthusiasm, energy and drive to everything she does. Using a creative and collaborative approach to continual service improvement Sally has developed many highly respected, motivated and award winning teams and sector leading IT Service Desks.
With a passion for customer service and Higher Education Sally ensures that student experience is at the heart of service improvement and is a keen advocate of the SDI Service Desk Certification Programme. Having worked at the University of Leeds for 9 years in a variety of IT Service Management Roles including IT Service Desk Manager and Incident Coordinator, Sally recently joined Leeds Beckett University as Head of End User Services where her role is to lead, develop and manage the teams responsible for end user services. Sally is also responsible for the delivery of enhanced, customer focused and sector leading IT/AV services.