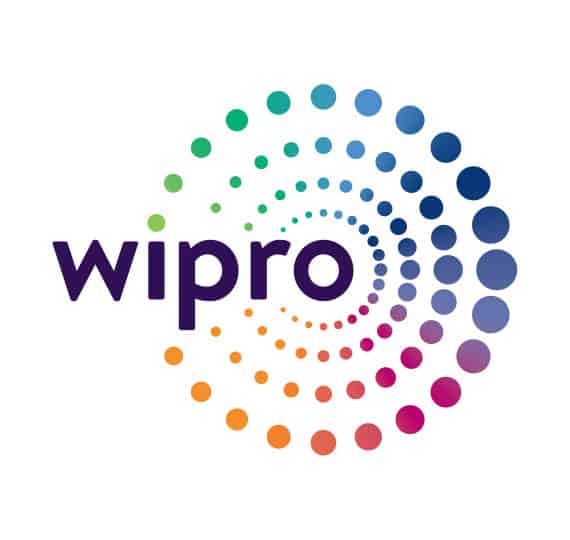 Wipro are winners of an amazing 2 awards – 'Best Large Enterprise Managed Service Provider' and 'Best Automation Project 2019'. They have spoken to us about their automation journey and let us in on their top tips for a successful service desk. We're also lucky enough to hear about their exciting future plans for 'The Evolution to AI powered Service Desk 3.0'…
What made you decide to enter the awards?
The SDI awards follow a thorough screening process and recognize the best that the service desk industry has to offer. We decided to enter because we believe we have a real chance of winning an award. Not only that, we realized that the awards journey is a fantastic way for us to:
Benchmark
The SDI awards compel us to look at our business through different eyes – the eyes of the experienced industry panelists and judges who lay out the award entry criteria, define the industry benchmarks and chose the best of the best.  We are induced to not only introspect our processes based on what the awards outline, but also look at our global competitors to understand what makes us unique – entering these awards is our way of turning industry benchmarks into our standard practices and then carving out distinctive USPs.
Establish Credibility and Strengthen Trust
We recognize that an SDI award nomination and/or win is a huge endorsement for us from industry stalwarts. The awards enhance our credibility in front of new customers globally and strengthen the trust we have with our existing customers.
Increase Employee Morale and Motivation
An SDI award nomination/win is a true third party recognition of work excellence – our team's long hours, brainstorming sessions and creative solutions paying off – not only for our customers, but also for our internal teams. The SDI awards showcase them as the new face of Service Desk Excellence – nothing motivates a team more than a global recognition award by industry peers.
So there you have it! We decided to enter and we are here because we see this as a win-win already!
What part of the awards process did you enjoy the most?
This has to be the entry part – putting together our awards entry to ensure that our team stands out from the rest was the best part for two reasons:
It got everyone involved
Applying for the SDI awards provided intrinsic motivation and improved morale for our team – this was not a client project we were servicing, but a rare opportunity for the team to showcase our strengths, skills and achievements. Submitting our entry for the SDI awards turned out to be a fantastic team building exercise – we bonded like never before!
It gave us a bird's eye view
Entering and competing for the SDI awards helped us recognize where we stand in the industry. We put our thinking caps on and realized that in order to submit an award winning entry, we also need to be deeply familiar with our competitors. This research exercise and the subsequent findings helped us not only fine tune our internal processes, but even work out an innovative strategy which now allows us to differentiate ourselves in the industry – a truly fantastic outcome just from entering the SDI awards!
"entering these awards not only helped us examine our processes deeply and bond better as a team, but also improved our insights into our industry competition"
To answer your question simply, entering these awards not only helped us examine our processes deeply and bond better as a team, but also improved our insights into our industry competition –hence this was the most enjoyable part for us.
In the last 12 months, what has been the most successful initiative your team has implemented to help your business improve its performance?
Our Automation Journey!
The hottest industry buzzword has been a part of our service desk processes for few years now. In fact, we are proud to term it as our most successful initiative in the last 12 months – we were able to effectively surf this latest technology wave and achieve an improved productivity of 30%.
BOT implementation is a relatively easier task in Data Centre operations or other infrastructure services towers – when compared to the Service Desk environment. Over here in SD, it's a different story. Let's just say getting an Artoo here (aka R2-D2 from Star Wars) is not as easy as we would have liked.
Why?
Because this is a very labor intensive industry. The human element of every Service Desk is its life force and so making sure that our automation works in tandem with the humans, to provide an assisted model of IT services for seamless delivery to our client.
To sound all business like, these BOT's bring in a lot of efficiency and great end user experience:
1.       Alert Manager BOT – Automated emails to ticket conversion
2.       Classifier BOT- Auto classify tickets to other resolver groups based on the business rules
3.       Omni channel support channels- Chat, Social Desk, WhatsApp
4.       Password reset manager BOT
5.       UxM- End point analytics monitoring and automation
6.       Service NXT – Real Time BI dashboards for Service Desk
They don't sound too fancy, we know, but when you see them in action, you'll know we did them justice and George Lucas proud!
Furthermore, to complement the BOTs, we also set in place systems and processes to:
1.       Merge RDS with the Service Desk to improve FCR and CSAT
2.       Create a Mobile App for the Service Desk
3.       Create a one stop IT portal for all the IT needs of our end users
And the winning feathers in our robotic cap?
We held true to Wipro's vision that our people are our soul and that we will always treat every human being with respect. We ensured that we up skill/cross train all our existing resources with new digital skills so that they can take up roles in L2 domains.
Now you see why we call this our most successful initiative over the last 12 months!
What are your top 3 tips to make a service desk successful?
Create specialized teams – A simple approach to super specialty
Avoid the usual pitfall of assigning variety and volume across a single/ central service desk team. Create specialized teams who handle directed work. In the long run, this specialization also helps to develop expertise over targeted domains, resulting in faster resolutions on account of in-depth knowledge and prioritized focus. As an added benefit, there are no more stress related injuries at work – it's always nice when no one spontaneously bursts into flames while on a service desk call.
Create an all-inclusive customer portal and negotiate smarter SLAs
Service Desk assistance has to be available across all channels of communication – on call, on chat, via email, social media, WhatsApp, Skype, and via self-service tickets. Customers should find it very easy to request IT related assistance – one place for every service they need. At the same time, it is important to work out clear SLAs that are easily understood by service desk analysts (the real facilitators of the job) – easy to understand, easy to track. Make room to allow SLAs to be customizable – to a certain extent – so that managers can set SLAs that are significant and applicable to their teams. This helps to avoid so many arbitrary measurements we track simply because we always have or because everyone else seems to be doing it.
Create a lighthouse/ a vantage point – to get an overview, a big picture perspective
While we all keep an eye on the key operational metrics and focus more on measuring what matters the most – The Customer Experience. It's important to understand what causes the good or bad experiences for our external customers and what causes the low or high volume days for our internal teams. The lighthouse/ vantage point helps here – it shows us what worked, what didn't – and the view from the top is pretty sweet.
What one thing do you think really makes you stand out as a service organization?
That's an easy one too – our unwavering Focus on People, Process and Technology.
Our service desk amalgamates right people, efficient process and advanced automated technology for effective service resolution, improved performance and ROI.
Process
Leading global analyst firms name Wipro Technologies as one of the leaders in digital transformation strategy and consulting. And global Fortune 500 companies work with our service desks because we have fine-tuned our processes to deliver integrated strategy, digital and domain expertise, and apply analytics and insights to help them fine-tune their internal processes and attain more value. Our focus on Process is absolute!
People
Our Technology is the back bone, our fine-tuned processes our brains, but our People are our soul. We nurture an open environment where people are encouraged to learn, share and grow. We embrace diversity of thought, of cultures, and of people.
They help us become a service desk shining light – a lighthouse beacon, in a manner of speaking – to guide our clients in their journey to achieve business excellence.
Technology
With a strong heritage of innovation and entrepreneurship in technology services via our parent company, we help our service desk clients leverage the potential from digital technologies like AI, cyber security, automation and Cloud. Because we understand that our clients' business needs come first, all our worldwide service desks work flexibly to deliver results by focusing on end-to-end execution.
Land ahoy, we help our clients say – when we help them steer their ship on uncharted waters and spot the land of success and new frontiers!
How are you preparing to evolve your service desk over the next few years? Please share your most exciting plan with us!
Lex & Polly/ Siri/ Cortana/ Cognitive Chat BOTs and what not: "Are we there yet?"
We can't help it – we are a team of dreamers and doers!
And this is it actually – our most exciting plan: The Evolution to AI powered Service Desk 3.0
The Service Desk concept is developing, integrating new technologies and becoming much more critically assimilated into business operations. As we have matured, we have been able to offer a smart and skilled 'first-line-one-stop-shop' solution to attain end-to-end service levels and illuminate the real problem areas.
All this is good and yet, we don't want to stop here – It is Nature's way – Evolution is calling!
We believe Service Desk 3.0 is just around the corner – think Artificial Intelligence, Robotics, Speech enabled BOT's, Cognitive ChatBOT assisted support, Self-Resolver BOTs and the works!
Standing at the cusp of a new transformation, we are aiming to free ourselves of the precincts of IT and reach out to every section within organizations. As a part of evolution, this transformation now looks like a natural progression of end user expectations and maybe, even the new de facto business requirement to remain competitive. Access to innovations in technology is powering this evolution and we are so excited about what the future holds!
And given the leaps in quantum computing, there is a possibility we will get to a place where artificial intelligence software and human element essential services 'just work' – this will mean the new role of the Service Desk will be more of a mentor and an enabler!
Wishful thinking – yes, we know!
But what we also know is that in every scenario of how all of this unfolds, we at Wipro Technologies, want to be the pioneering frontier, leading the way!
If you could choose any celebrity to work on your service desk, who would it be?
Dame Judi Dench as a part of our Service Desk Leadership Team.
Dame Judi Dench is a master of her craft. Under the famous charm, there is extraordinary steel. She brings to the screen the honed experience of a theatrical lifetime, along with moral resilience, emotional candor and unadvertised kindness – qualities that people respond to when they see her lead the helm of the play or film she carries on her narrow shoulders.
We want her on our service desk team because her ability to encompass extremes and her in-depth understanding of human psyche not only make her a great actress, but also allow her inherent leadership qualities like the abilities to see the bigger picture, have strong foresight, understand cause and effect, know when to not say anything yet make a point, lead by example and always put the principle first.
We think that under her strong, determined yet compassionate leadership, our Service Desk will evolve to a higher level. She has played two monarchs – Queen Elizabeth and Queen Victoria – and when asked about her roles, she famously said, 'I love being part of a company and telling a story. I think you should take your job seriously, but not yourself – that is the best combination.'
Now that is a Queen who will reign and rock our Service Desk!
What does it mean to your team to be a finalist in the 'Best Large Enterprise Managed Service Provider' category?
We feel Honored
We are honored to be considered among this amazing group of finalists. When we look at them, we are so inspired by the work they have done for their organizations and their clients. The Service Desk is the only group within IT positioned to be the strategic service management nerve center across the entire IT enterprise, and this year's finalists once again prove that!
We feel Confident and Inspired
Throughout the process of being nominated and selected as a finalist, we have seen just how much we have supported each other and bonded as a team. This entire experience has been a big confidence booster. It has demonstrated to us how powerful it can be to stop and recognize the great work going on all around. We are inspired to raise our benchmarks and rise even further!
We feel Elated and Impactful
As a finalist, we are elated to be among a group of professionals who value the work that we do and strive to positively impact the industry as it continues to evolve. We will continue to develop the skills needed to succeed in this industry and impact change through effective service practices.
We feel Valued and Duty-bound to share our story
The Service Desk arena is not an easy domain to navigate professionally. With so many fascinating, well-rounded educated professionals working in the Service Desk industry, it becomes easy to believe the work we are doing is going unnoticed. Being named a finalist is a professional and personal milestone for us that carries with it great responsibility. This fantastic experience make us want to share our story and inspire other teams in the industry to rise up and shine.
On that note, we would also like to be a little more candid and say that we are embracing this feel good moment and even showing off our achievements a little bit!
Though we have to quote the supremely talented Karl Lagerfeld here, who once famously said 'Vanity is the healthiest thing in life!' (Now that's a man with a world view we should all consider.)
What advice would you give to anyone entering the awards next year?
That is a good question and it is a wonderful opportunity for us to pay it forward.
Have a Data driven approach
We would like to dole out our first piece of advice to next year's award entrants: Data, data, data – is what matters when you present yourself to the SDI awards committee. What clicked for us were our data driven responses. We took a practical approach by placing ourselves in the SDI judges' shoes and thinking what key metrics and data points should be examined. This helped us showcase material that caught their eye and netted us a place in the list of finalists. Needless to say, it helped that our data on key points was in the green; in other words, refine all your key processes to optimization before applying for the SDI awards. Do your homework, mes amis!
The Moment of Truth – The Judges and You
When communicating with the judges, keep it simple and describe in plain language what your service desk actually does and what it helps to achieve for all stakeholders. We know this sounds so basic but this was also our approach and it worked. Judges want to see the drive and the ambition behind the company reflected in awards entries. Furthermore, remember that old saying, Honesty is the best policy?  Well, this works wonders here too. SDI award judges are experts in their fields with decades of accumulated experience and wisdom – they saw how our presentation was a team effort and how we showcased work at all levels: from a ground zero analyst's point of view to our leadership team's vision and mission. Of course, we wanted to accentuate the positives in our business but we were upfront and honest about how we plan to tackle weaknesses and challenges. This worked like a charm! Our simple advise to you here – be transparent and follow the open book approach.
The Magic of Video Testimonials
Well done videos (high production values, right duration to keep judges interest) attract attention in ways that text and even images just can't. When it comes to appealing to the judges' business instincts and even their emotions, nothing beats a well-executed testimonial video. We did just that – authentic and accurate testimonials from our real customers, which showcased our capabilities from our client's perspective – great reviews from industry leaders will strengthen your chances of being shortlisted.
In a letter to his rival, Sir Isaac Newton once famously wrote, 'If I have seen a little further, it is by standing on the shoulders of Giants.' To next year's entrants, we say, 'We are honored to help you look further and we wish you good luck!'
What would you do to celebrate if your team won 'Best Large Enterprise Managed Service Provider'?
Would you believe us if we told you we already spoke about this with the team during the awards entry phase? – And that we have our game-plan charted out for this too!
To be honest, the 'what if we win conversation' attracted everyone's interest immediately and even our quietest team member pitched in with ideas. Not at the risk of jinxing anything or revealing everything, here are two of the many ideas we have zeroed in on:
A resort getaway lunch on the boss – this one's for the headquarters folks; those in the know and those who bore the brunt of our at-times tough task masters.
A themed party at every Service Desk location – a theme that embraces the local culture and festivals of that geography.
Think Bhangra party in our North India SD offices – a party which celebrates their love for rich food and folk dance – and a tea party in our China SD offices, because of the importance the tea ceremony holds.
Our teams have worked hard all year and to put in so much effort and dedication in the SDI Awards entry and nomination process is commendable. They got us to the finalists' stage and that is a great win already!
Congratulations guys!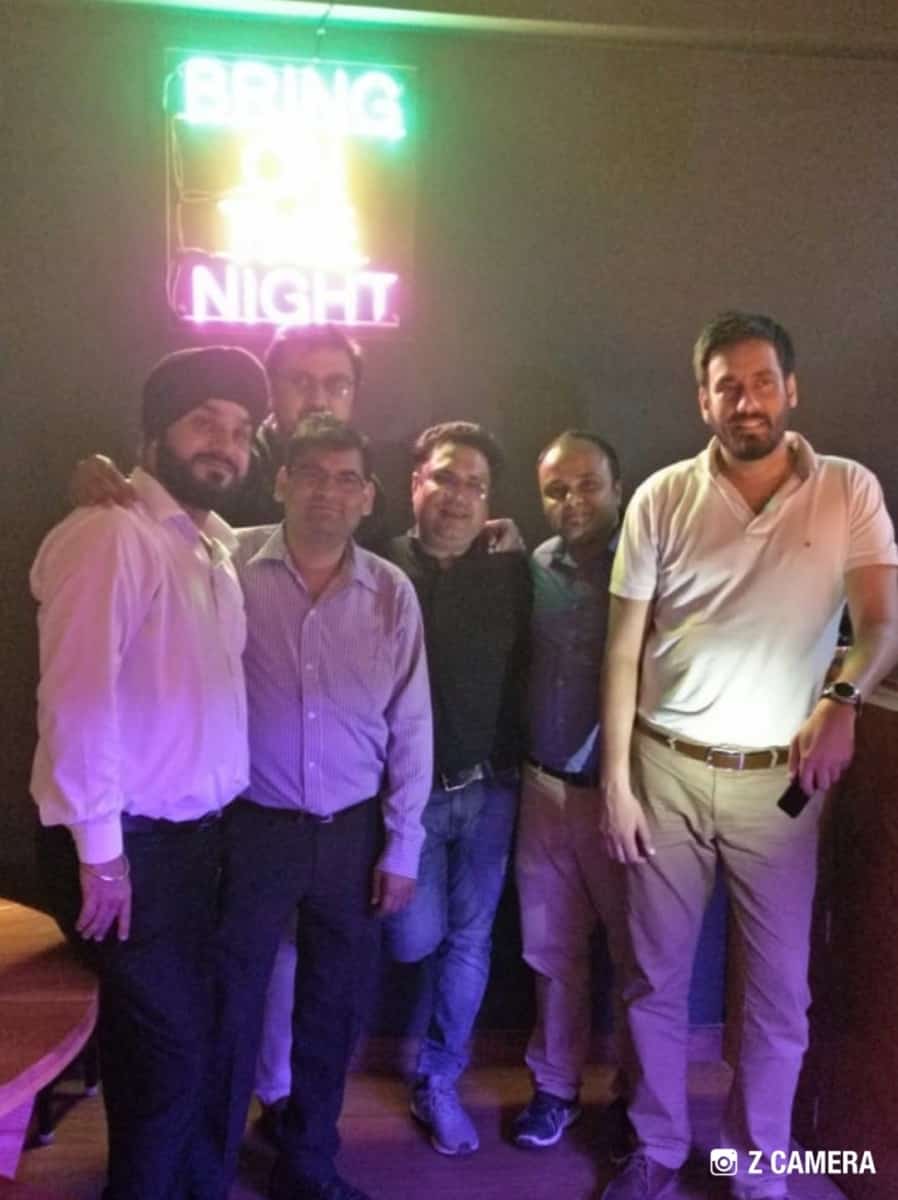 Do you want to be involved in the 2020 awards? Entries are now open and close on the 18 October 2019. Download the updated brochure by clicking below: