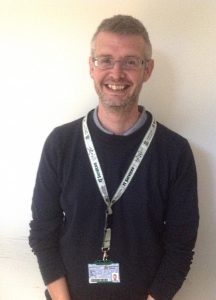 Last month our experienced SDI trainer, Lynne Nash, delivered in-house Service Desk Analyst Training to seven delegates from Anglia Ruskin University. We were all astounded with the results, as not only did all seven delegates pass the exam, six gained Higher Mastery level, which is achieved at a 87% pass rate – this has never happened in the nine months I've been here.
Even better than that, one delegate, Robert Hill, passed with a 100% pass mark (pictured left), the first time this has been accomplished since 2012 when records were started!
This is a fantastic achievement for our delegates and for Anglia Ruskin as an organisation, and a great testament to Lynne's expertise and SDI's commitment to providing the best and most engaging training around.
If Anglia Ruskin University's Analysts have inspired you, find out more about our in-house training or book a place on any of our public training courses today and see what you could achieve.