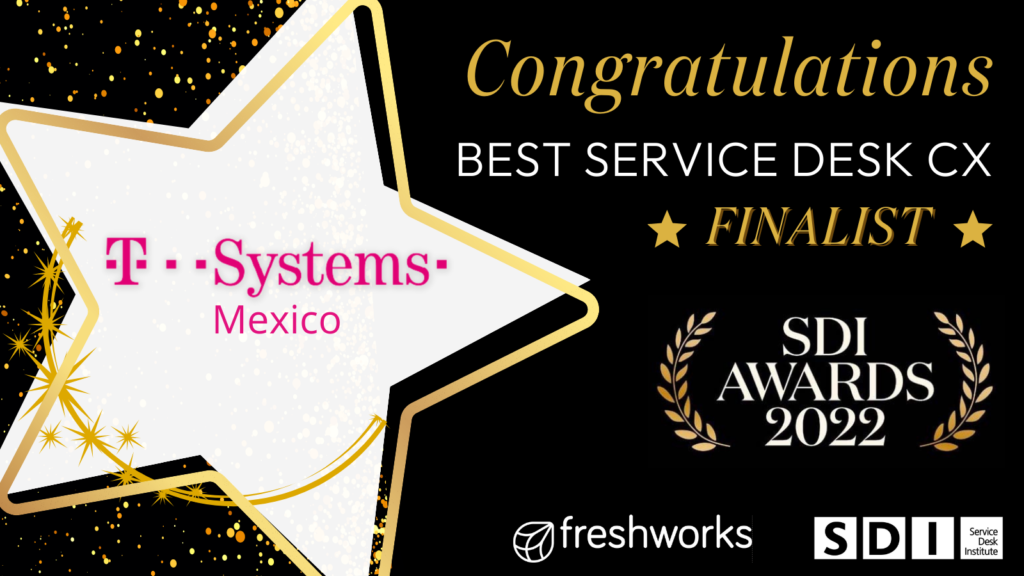 In the run up to the SDI Awards 2022 gala dinner and prize-giving on 22 March, we've been asking our finalists about their experiences, reasons for entering and hopes for the future. Here's the story from T-Systems:

Finalist – Best Service Desk Customer Experience (CX) 2022
What made you decide to enter the awards?   
In terms of Service Desk, we consider SDI as a referent in the market, its knowledge and experience are very valuable for us. That´s why we decided to participate in the awards, sharing with the SDI our program. 
What part of the awards process did you enjoy the most?  
The interview was most enjoyable part,  having the opportunity to share what we are doing, our experience, challenges and results with the SDI was very exciting for us. 
In the last 12 months, what has been the most successful initiative your team has implemented to help your business improve its performance?   
During the last year we have mature our program, previously we design and deploy our Customer Experience Program, and now we are running it in an end to end scope, it means that it is not only for the Service Desk, but all the company is also participating on it. Our customers are really excited with this because they find it as a truly committed company with them. 
What are your top 3 tips to make for successful service desk CX?   
Active listening: is not only a matter of KPI's or green SLA's, what helps us more is to have an active listening from our customers to understand and be empathic  on what they are saying about our service 

 

Be open to feedback: Even in details or issues, there's always space for improvement, if you don't ask for feedback you're assuming things are going ok… and that's a huge mistake. Ask for feedback anytime

 

Chase perfection: Having metrics and processes to measure everything, our team agree that "any single action counts". There's a challenge when a team focuses on failures, but is greater challenge to keep our mindset on perfection.

 
What one thing do you think really makes you stand out as a service organisation?   
Our principles, customer is at the centre of our business and our people make things happen. We are truly committed with our customers and people. 
How are you preparing to evolve your service desk over the next few years? Please share your most exciting plan with us!   
More international accounts: increasing footprint in the international market up to 25%

 

Increase automation solutions, always based on customer's needs rather than on market solutions

 

Training in preparation for new tools and to increase first call resolution: increase knowledge to change dramatically current profile of a Service Desk agent

 
What does it mean to your team to be a finalist in the 'Best Service Desk CX' category?    
For T-Systems team means a to be recognized by the most coveted award due the excellence and professionalism that each Service Desk agent do every day to satisfy the customer expectation in every interaction where service is provided. 
That means that the innovative and creative mindset have positive impacts in our customers and then, can be compared with the best practices worldwide 
What advice would you give to company's entering the awards next year?   
T-Systems advises them to participate since it is a magnificent way to certify the results in terms of how the company is working with the Customer Experience Management, their culture, service excellence and how them are impacting to customer value through the evidences of a genuine work centred in the clients. 
What would you do to celebrate if your team won 'Best Service Desk CX 2022'?  
Normally, Mexicans celebrate with a big party where all the stakeholders are invited. This will not be the exception! For sure everyone that would like to join us is invited to have the last great experience of this Journey. Because finals are always important.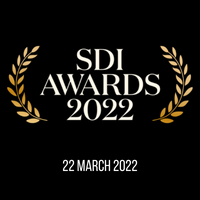 Find out more about this year's Awards categories and watch the highlights from the last Awards ceremony for a taster of this incredible event and what it means to our community.
SDI Awards are sponsored by: