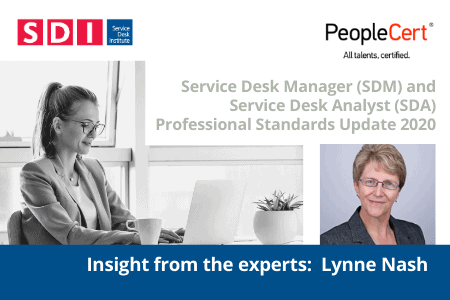 Thoughts on the new Service Desk Analyst (SDA) and Service Desk Manager (SDM) Professional Standards Update, from Lynne Nash…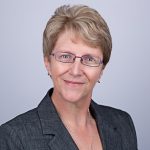 Lynne Nash – Service Management and Service Improvement Consultant, Contributor to SDI's Global Best Practice Standard for Service Desk, SDI Associate and Key Awards Judge, and Experienced Trainer
Lynne is an experienced service desk, service management, communications, quality management and service delivery expert with a wide range of capabilities across all of IT and its associated industries. Involved with Help Desks and Service Desks since the mid 1980s, Lynne has contributed to the success of many household names such as Fujitsu and the BBC.
---
Well, 2020 has brought us more than a fair share of challenges, opportunities, and accelerated rates of change.  As an SDI trainer and auditor, it has been good to see organisations immediately recognising the need to actively support the wellbeing of staff working from home. Managers and team leaders are regularly checking in to make sure people are coping, encouraging staff to make effective use of technology to maintain those subtle activities so important to building and maintaining relationships. Making sure individuals know they are not in this alone.  Conversations about mental health and emotional wellbeing in the workplace which began during 2018/2019 were certainly well placed for the current situation.
Against that backdrop, I am delighted to see that the latest version of the SDI Service Desk Manager (SDM) and Service Desk Analyst (SDA) standards include topics on resilience, wellbeing and emotional intelligence.  Stress management, always an important topic, has now been placed in the context of mental and emotional wellbeing and the link with corporate social responsibility has been clearly made. It should enable more open conversations between managers and staff, and the SDA and SDM standards have been more closely aligned for that very purpose. That's what the SDI standards at all levels have always been about, making sure managers and staff have a shared perspective and clear framework to work from. I always encourage managers on my SDM courses to put their staff through SDA…and vice versa!

Service Desk Manager (SDM)
For managers there is now more emphasis on leadership skills and the importance of providing a clear vision and purpose even in difficult times, inspiring teams to rapidly adapt and ensuring they have a clear framework for decision making.
The ability to build, motivate and support teams to give their best has never been more important.  HR and Team Development is now 'People Management' and takes a lifecycle approach to recruiting, managing, motivating and supporting an organisation's greatest asset; its people.  Organizational change management now reflects the types of changes through which managers may have to support their staff.
Service Desk Analyst (SDA)
For analysts the focus is (as it has always been,) on ownership, accountability, professionalism and the customer experience, in practice as well as theory.
The standards have been updated to reflect the modern work environment but with the same focus on quality and professionalism.  Communications, dealing with conflict and building strong relationships continue to be the foundation skills for all service and support staff.
SDI remain committed to providing the standards, frameworks and education that enable service desk and support professionals to be brilliant at what they do. I'm looking forward to teaching the updated courses that accompany the revised standards, and discovering from my students how well they support the new ways of working.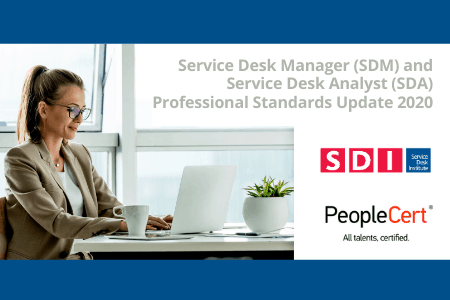 19 August 2020