This Christmas, and for Local Charities Day 2018, we gave our brilliant members the chance to help a community and cause close to their hearts, by nominating a charity for us to donate to on their behalf.
There are so many local and smaller charities which make a dramatic difference to people's lives who often don't get the same recognition and funding compared to larger charities with more money to spend on advertising.
That's why this Christmas we gave SDI members the opportunity to support these vital organisations by nominating a charity of their choice to receive a share of a £3,000 donation.
The response was amazing! We were extremely moved by all of the entries and humbled by the compassion shown by the SDI member community.
After reading all of the incredible stories and looking at the nominated charities, many of which involved a personal connection for the member who submitted it, it was simply not possible to pick one charity over another. As a result we are splitting the Christmas donation equally across all of the nominated charities.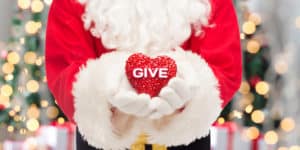 Here's a full list of all of the charities that will benefit:
Switch Up – Nominated by Paul Judge, Air IT. Paul said "Switch Up is a local charity set up by Marcellus Baz, an ex-gang member who uses boxing as medium to help the young at most risk to stop the cycle of gang crime… to give these young people a purpose and help get them on the right path for a better future "
St Ann's Hospice – Nominated by Mark Foster, Manchester Metropolitan University. Mark said "The hospice provides a free service to patients, carers and their loved ones from three sites in Greater Manchester, and a range of outreach services, supporting patients in the local community and their own homes."
SiMBA – Nominated by Jennifer Barr, NHS Lothian. Jennifer said "They give Memory Boxes which include photos, hand/feet prints/ casts of hand/feet prints and so much more. They are also responsible for the private Family Rooms provided in the Hospital which give the family time to come to terms with their loss and also spend time with their baby should they want to."
Hope for Southall Street Homeless – Nominated by Gurdeep Matharu, Peabody. Gurdeep said "The rough sleepers in Southall are mostly proud people that have travelled here for work and end up on the streets as they have exhausted the goodwill of their support structure here and are struggling to find employment."
Newbury Soup Kitchen – Nominated by Maire Vere, West Berkshire Council. Maire said "They do a wonderful job at a particularly difficult time."
CALM – Nominated by James Tamburrini , Carter Jonas. James said "Mental health is such an important issue to raise support for. Too many young professionals are putting themselves under pressure and young men are not able to find a platform to speak out and ask for help."
Sarcoidosis UK – Nominated by Felicity Walker, University of Worcester. Felicity said "Sarcoidosis is a rare autoimmune disease with no known cause or cure affecting 2 in every 10,000 people in the UK, this can go undiagnosed and not spotted"
ZOE's Place Coventry – Nominated by Gavin Dyer, ESOS. Gavin Said "It's a charity that provides palliative, respite and end of life care for babies and infants from birth to five years that are suffering from life limiting or life threatening conditions."
Forget Me Not Child – Nominated by Jonathan Wilson, NHS Digital. Jonathan said "Over the festive period hundreds of families who have children with complex medical needs face a difficult time and some will have to endure a parent's worst nightmare. Forget me not will be there to support them throughout the year."
Henry Dancer Days – Nominated by Adam Morris, NHS North of England Commissioning Support Unit. Adam said "It was established by Jane Nattrass, in memory of her 12-year-old son Henry – who died as a result of osteosarcoma. Jane raises money in Henry's name to support other children and families in the same situation."
Tree of Hope – Nominated by Angela Yorath, NHS Wales Informatics Service. Angela said "Tree of Hope is the crowdfunding charity that helps children and young people with a disability or illness by supporting their families to raise the money they need to pay for specialist care."
Queen Elizabeth's Foundation for Disabled People – Nominated by Matthew Smith, Gold-i Ltd. Matthew said "They are looking to purchase a new Bugzi motorised wheelchair for disabled children, but this can cost quite a bit."
The Scratching Post – Nominated by Sally Burton. Sally said "They look after the rescue cats so well and help give them an opportunity to know human love and kindness, this charity rely solely on donations, this will mean a lot to them"
Young Carers Bucks – Nominated by Katherine Craddock, University of Oxford. Katherine said "They provide support to young people who have a caring role at home. We have a young carer in our village and so have donated to the charity in the past from our Christmas fund-raising events."
Microtia UK – Nominated by Cindy Philp, University of Edinburgh. Cindy said "Microtia UK has been like a rock to us as he [our child] has been growing as they have given us the tools to be able to cope with his condition and what it will mean for him in the future. This charity is very small and very underfunded"
Special Effect – Nominated by Kim Merritt, London Business School. Kim said "They use technology such as modified joypads and eye-control software to help both children and adults with physical disabilities play video games."
Age UK – Nominated by Michelle Aston, ReAssure. Michelle said – "All donations to Age UK make a huge difference to so many people. Charities that support elderly people are rarely supported even though it is inevitable that we all need this kind of help at some point in our lives."
PTFA of Elm Park Primary in Winterbourne – Nominated by Adrian Moore, University of the West of England. Adrian said "Not only is it worth supporting as a local charity and school but also to support the infrastructure of a community. The PTFA are working tirelessly to reach their goal of funding this project by the end of this academic school year. "
We will be getting in contact with the charities to give them the good news and make sure we can get the donations arranged before the Christmas period.
We are so pleased to have been involved in helping these charitable causes which are important to our members this Christmas. We wish everyone a wonderful festive break and hope that you will join us in sparing a thought for others with an act of kindness, however small, this Christmas. Here's to getting together and making a difference.
Season's greetings,
SDI Membership Team
Danny, Rob, Ruth, George & Jo