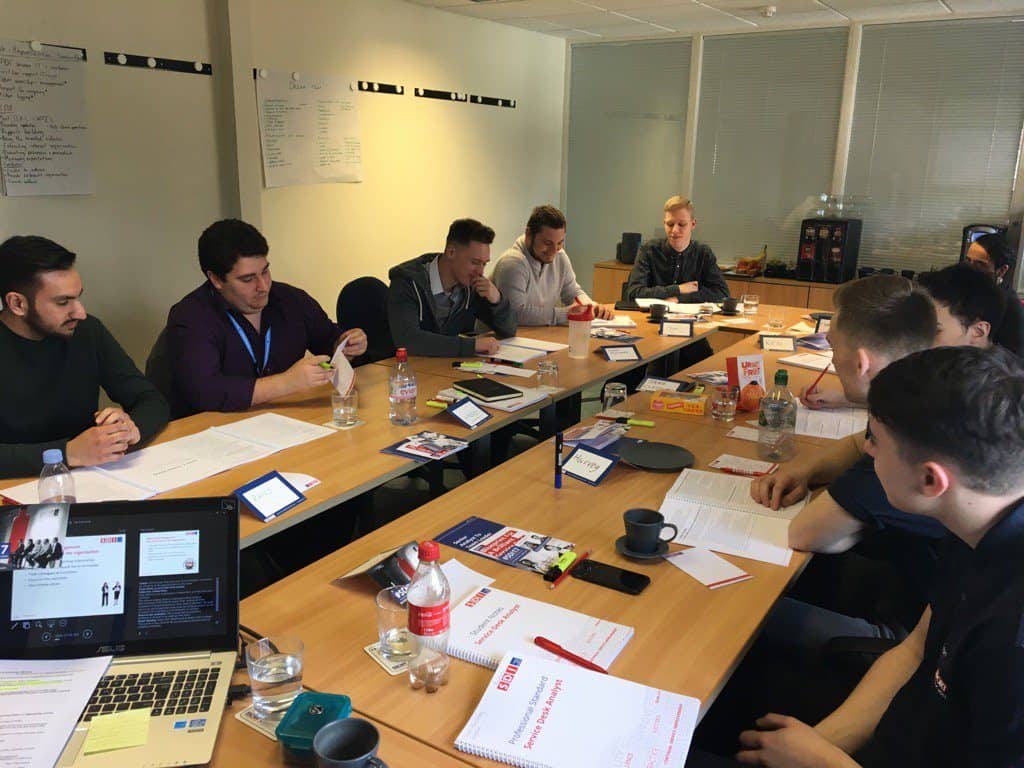 We sent our Industry Analyst, Scarlett Bayes, on our ever popular Service Desk Analyst course to give her an insight to the role of a Service Desk Analyst and to allow her to research and create topics that are relevant and a true reflection of what the service desk requires. Not only did she receive High Mastery, she also was top of the class! Well done Scarlett!
Read all about her experience, in her own words, below. 
---
I recently went on the Service Desk Analyst course that SDI runs. Despite not being an SDA myself, I found the course material to be incredibly insightful and educational. As a case study, and also to best convey my impressions of the course, I have answered the questions that all course participants are asked.
Briefly describe your experience
The course gave me an excellent insight into life on the front line of the service desk. Learning alongside actual service desk analysts enabled me to listen to their knowledge and experiences.
Did you get what you wanted out of this course?
I wanted to get a better understanding of the role of an analyst and how a service desk functions. I definitely achieved that as well as gaining a better appreciation for service desk analysts.
What were the benefits of doing a public course?
The main benefit was being able to hear and engage with of other people's questions and ideas, and have meaningful and insightful conversations to better understand the topics we were learning about.
How does / will this service desk training benefit you?
It will benefit me in my job role, as I will now be able to better contextualise the content I research and compose, and hopefully do a better job of writing the kind of content that would be useful to a service desk analyst.
How did it feel joining the course as a non-service desk worker?
Initially, I thought the course content would not be entirely relevant to me, as a non-service desk worker, but I found the content to be rather transferable and non-exclusive. Due to this, it felt like I actually benefited from the course. If I, as a non-service desk worker, can benefit from the SDA course, then analysts themselves would most certainly benefit from going on the course.
Overall, the course was great! As a testament to the training quality, I achieved Higher Mastery in the exam, and am happy to be a qualified Service Desk Analyst.
---
If you would like to gain more knowledge and enhance your career with a globally recognised qualification you can view all upcoming courses here