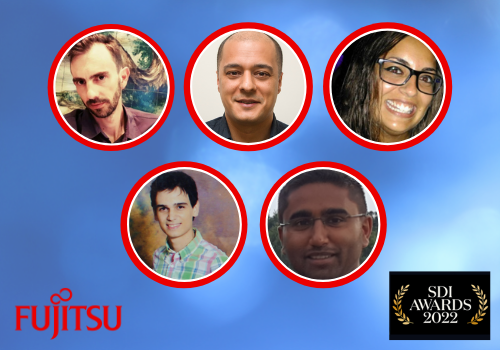 In the run up to the SDI Awards 2022 gala dinner and prize-giving on 22 March, we've been asking our finalists about their experiences, reasons for entering and hopes for the future. Here's the story from the Fujitsu – Schneider Service Desk:
Finalist – Best Service Improvement Project 2022
What made you decide to enter the awards?  
Fujitsu has been a member of the SDI for several years; in recent times we have grown our global service desk locations away from the UK. These locations are successfully serving a multitude of our customers providing multilingual capabilities. We felt it was time for the people behind this success to be recognised and showcase one of our Global Service Desks.  
What part of the awards process did you enjoy the most?  
The part that we enjoyed the most was working together as a team; to share the hard work that was done; and transform it into a story for the SDI awards.  
Despite the pandemic situation and after a few extra approvals, most of us managed to meet in the office which was great! It was amazing to see each other again and be able to work on this submission altogether in the same room as a team.  We also enjoyed the challenge of preparing a presentation in a short 2-week timeline, when we had to collectively immerse ourselves into an intensive effort. Although, as team we had a lot of fun making it happen!  
In the last 12 months, what has been the most successful initiative your team has implemented to help your business improve its performance? 
In the last 12 months, we believe all the effort and focus has made The Reporting Website Solution the best initiative to support the business performance.  
The service desk did not have a centralised reporting source and we saw an immediate opportunity to add value by creating this interactive tool (website). The service desk staff would then be able to access live operational data results faster and more efficiently.  We made it easier not only to access the data but also to address performance issues faster.
What are your top 3 tips to make for successful service improvement?  
First, it's important to have an honest and real understanding of the current state of the service. To monitor that service through stakeholder feedback and then using their perspective to map out the improvement to a mutual future outcome.   
Second, to give your service improvement a chance of success, devote time and allocate ownership by skills and empower those involved.  
Third, be adaptable and forward thinking, service improvement should not be a project with a start and end date – it is a continual approach.
What one thing do you think really makes you stand out as a service organisation?  
Our customer centric approach to service, the way our different teams work together to consistently deliver excellent services to our customer across the globe. At the core of our framework, we have customer experience and collaboration as the main principles ensuring that we all stay aligned. 
How are you preparing to evolve your service desk over the next few years? Please share your most exciting plan with us!  
Fujitsu is responding to a change in customers expectation by introducing the Customer Experience Centre; a digital, driven by automation and analytics support service. The main aim is to reduce the number of contacts managed directly by our employees and allow these to be driven by either self-service or via digital assistants (both via Web Chat and Telephone bots). It also shows a huge investment in operating model change, reducing the number of Service Desk Agents and at the same time building a strong layer focusing on customer experience (Cx), data management, analytics, and coordination of technologies – and this is the most exciting element as it offers several new opportunities for growth to our Fujitsu Service Desk staff across the world. 
What does it mean to your team to be a finalist in the 'Best Service Improvement Project' category?  
For us, it means a lot and it is the recognition for all the hard work we have done and by our wider team. To realise that all this hard work has put us as finalist, as one of three companies with a chance to win…It is amazing and inspires us to continue improving our service. 
What advice would you give to company's entering the awards next year?  
To devote and free up as much time as possible, it's not always easy to achieve but try to block out time to focus on the entry itself.  Also, for us, it was important to have the time back together in the office as a team to rehearse for the latter stage of the entry. Finally, the most important thing is to structure your project and entry into stories which focuses on the value and the facts surrounding it.  
What would you do to celebrate if your team won 'Best Service Improvement Project 2022'? 
Definitely we will celebrate, first enjoy our time together at the ceremony with a few drinks, and maybe next to take this as a lesson learnt and see how we can invest time and effort into a potential new project that could perhaps put us here again next year!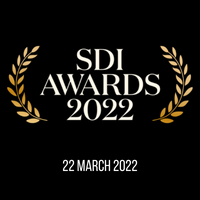 Find out more about this year's Awards categories and watch the highlights from the last Awards ceremony for a taster of this incredible event and what it means to our community.
SDI Awards are sponsored by: