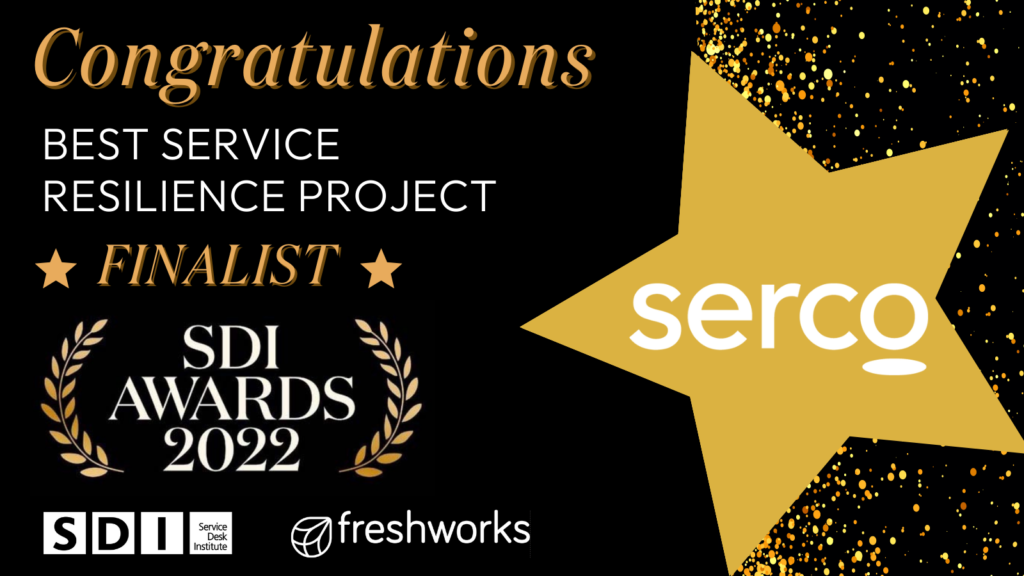 In the run up to the SDI Awards 2022 gala dinner and prize-giving on 22 March, we've been asking our finalists about their experiences, reasons for entering and hopes for the future. Here's the story from Serco:

Finalist – Best Service Resilience 2022
What made you decide to enter the awards?  
We decided to enter the awards as we are so proud of how the team responded during the pandemic. Not just on day 1, but every day that followed and as things developed – the team didn't "miss a heartbeat". Despite the uncertainty we all felt in our personal lives the team really pulled together, making use of our collaboration tools, leaning on each other, supported by fantastic people managers to ensure that the service offered to our business and customers did not suffer. As an organization our front line workers, in Health, Transport, Environmental services, and Defence provide services to the public on behalf of the government, so it was essential that service was maintained.
What part of the awards process did you enjoy the most?  
Finding out that we had been selected as a finalists was unbelievable as we know there will have been some tough competition!
In the last 12 months, what has been the most successful initiative your team has implemented to help your business improve its performance?   
We have implemented several automated processes which have significantly improved Request delivery in particular – an example of this is license allocation which is now almost entirely handled by the system.
What are your top 3 tips to make for successful service resilience? 
Care – Looking after your people – they are the "service"
Trust – Enable your people to be the best they can be, so they can deliver brilliantly
Pride –  Recognize and reward your people, a person who feels appreciated will always do more than what is expected
What one thing do you think really makes you stand out as a service organization? 
Our Culture, Our family, we are nothing if we are not together, it sounds like a cliché but we are a family and the relationships we build with each other are as important as the relationships we build with our customers.
How are you preparing to evolve your service desk over the next few years? Please share your most exciting plan with us!   
We want to focus on the customer experience, working with our Customers and the Business to map out how we can best support them and using this as a basis for our commitment to them rather than relying purely on traditional SLA's.
What does it mean to your team to be a finalist in the 'Best Service Resilience category?    
It is absolutely fantastic recognition for our team who have transformed our organisation, and improved the service so much – they have worked so hard over the last few years, even before the pandemic,  and to have that hard work recognized,  as a finalist at such a prestigious awards ceremony, is the "cherry on the top"!.
What advice would you give to company's entering the awards next year?   
Go for it! Make sure that you set enough time to submit your entries and be creative!
What would you do to celebrate if your team won 'Best Service Resilience 2022'?  
We will be without doubt taking the party home to the office at Homer road, Solihull – so each and every one of our team can celebrate this fantastic achievement!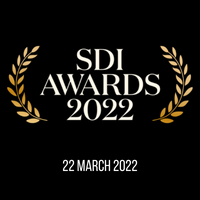 Find out more about this year's Awards categories and watch the highlights from the last Awards ceremony for a taster of this incredible event and what it means to our community.
SDI Awards are sponsored by: